'Stranger Than Fiction' Wraps Groundbreaking ECU Partnership with Capture Photography Festival
​
By Cemre Demiralp, Perrin Grauer

Works in the exhibition were created by 17 ECU students during a photography course taught by Birthe Piontek, in which students received mentorship from Emmy Lee Wall and other leading industry professionals.
Stranger Than Fiction, an exhibition featuring the work of 17 Emily Carr University students, will open to the public April 6 as part of the 2022 Capture Photography Festival.
Co-curated by Capture executive director Emmy Lee Wall and artist and ECU faculty member Birthe Piontek, the show marks the culmination of Capture x Emily Carr, a year-long partnership between Audain Faculty of Art, Shumka Centre for Creative Entrepreneurship and Capture.
"It has been hugely rewarding to support these emerging artists at the beginning stages of their careers and work with Birthe and the class to develop this exhibition collaboratively," Emmy says. "We are so proud of the way they have taken on the challenge of producing work that considers the relationship between photography and the truth and what it is possible to know and investigate through the medium."
All exhibited works were created by students during a partnered photography course in fall, 2021, taught by Birthe, in which students received mentorship from Emmy and other leading industry professionals.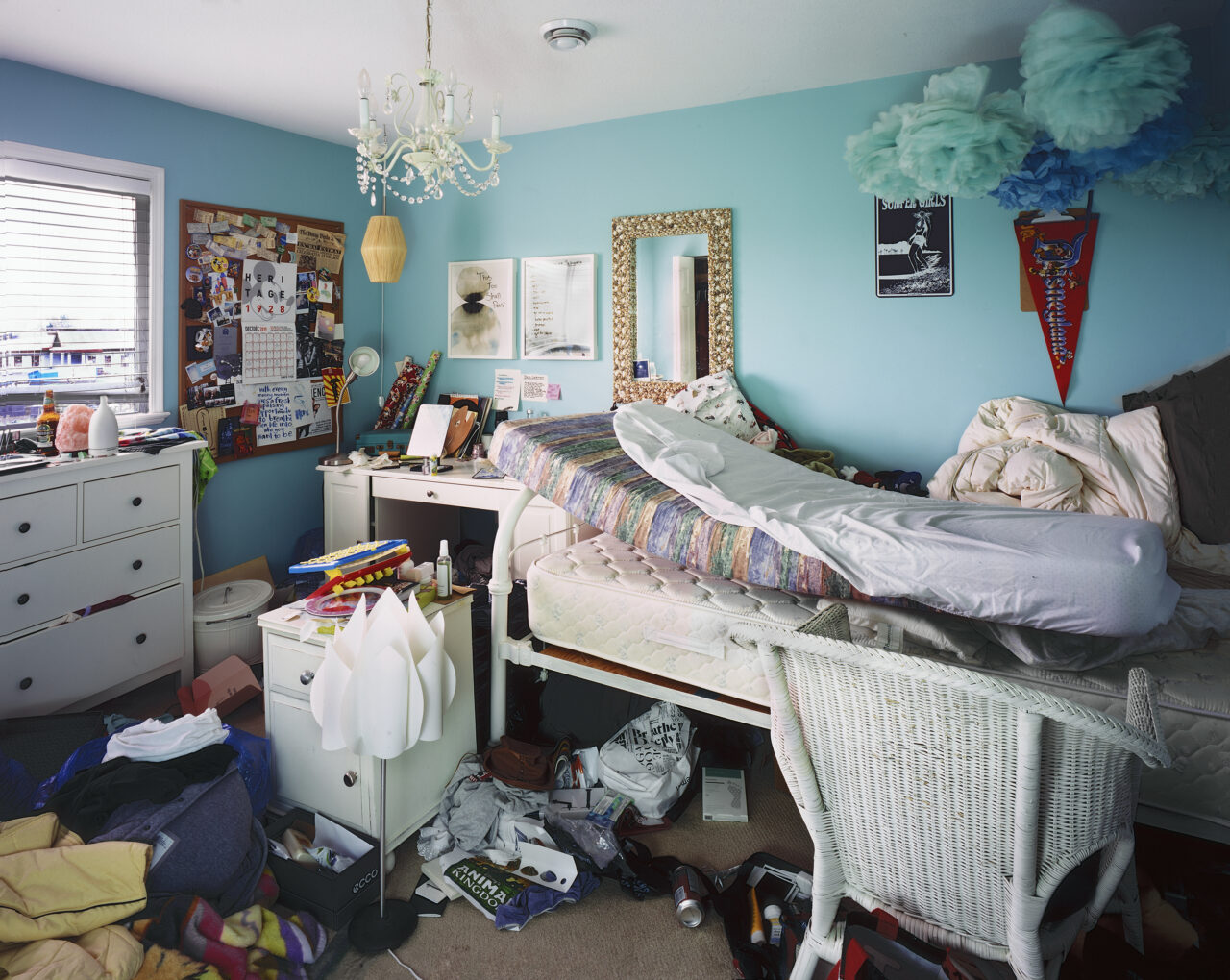 From Abigail Pfortmueller's Home series (2021). (Image courtesy Abigail Pfortmueller)
"It was really wonderful to see how they embraced the opportunity in terms of their commitment, their excitement," Birthe says, reflecting on how students responded to the groundbreaking curriculum.
Throughout the semester, students were given unprecedented access to the professional world of art-making, while remaining grounded in the safe space of the classroom, Birthe adds.
"They definitely had the protection of their experience being part of an academic course," she tells me. "They were in a learning experience with their peers. They had a whole discourse and dialogue around what was happening, and they could brainstorm together. But then they also had that reality of pressing demands and applied skills. As Emmy said many times, we're working with real-world deadlines."
Exhibiting student Abigail Pfortmueller says the course presented a number of extraordinary learning opportunities.
"Working in a group setting, especially when we all have different art styles and creative processes, created a really great dynamic," Abigail says. "This is the first time I have been a part of an exhibition and I learned so much — the critiques and feedback I received and everything I learned in between has been extremely valuable. I am so thankful to Emmy and Birthe for their expertise and assistance."
Abigail's fellow student, Khim Hipol, says the experience provided validation at an important time in his artistic development.
"The Capture x ECU class was a grounding experience," he says. "Working with Birthe and Emmy gave me clear direction as to where I should bring my practice. As an emerging artist, I look for assurance that I am doing the right thing, and the Capture x ECU course gave me that."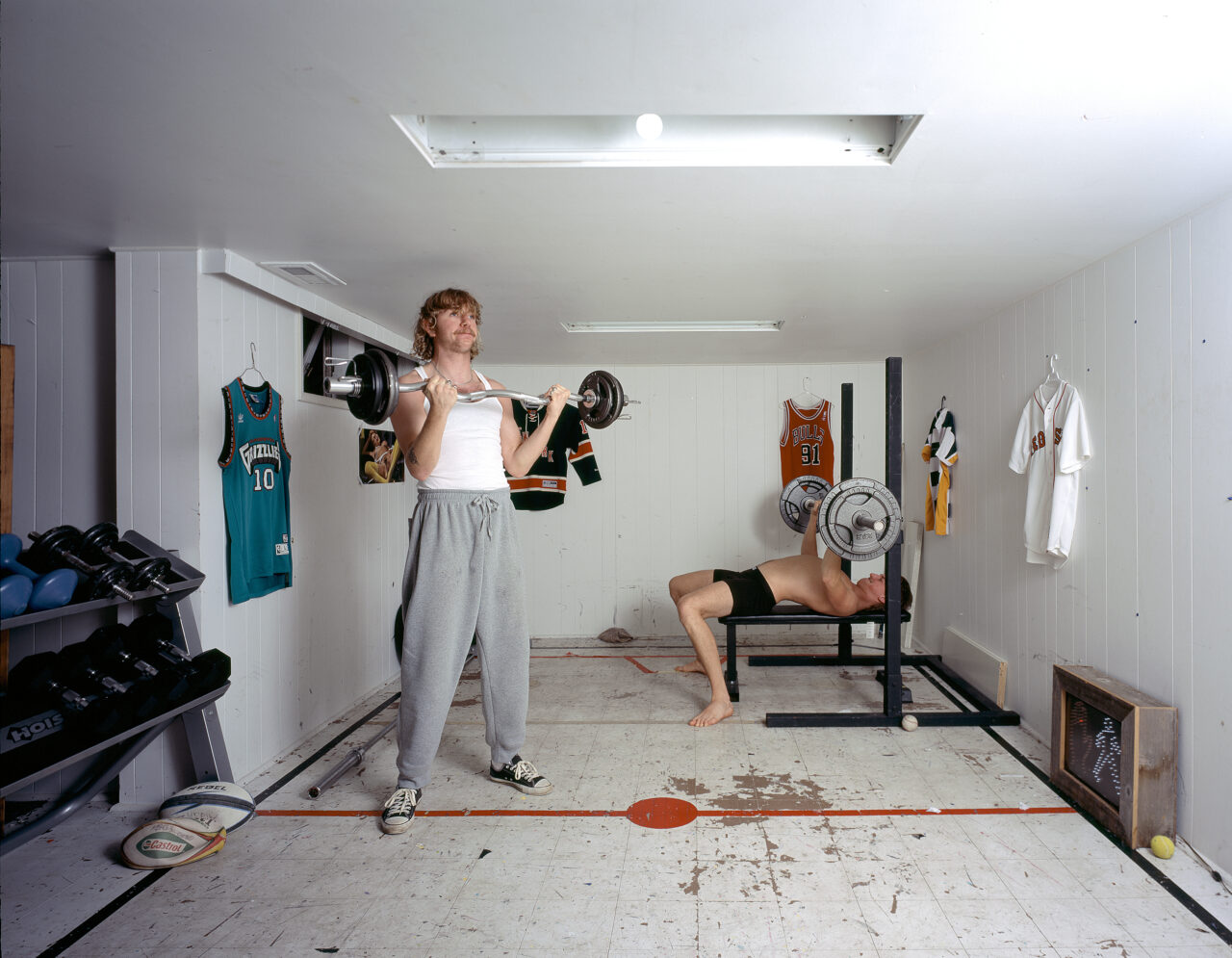 From Gibson Switzer's Gym series (2021). (Image courtesy Gibson Switzer)
While the works in Stranger Than Fiction are very much distinct from one another, all of them revolve around an investigation into the dynamic between photography and truth. The works range from David Aquino's steam-blurred self-portraits to Abigail Pfortmueller's large-format documentary photos of domestic spaces; from Gibson Switzer's staged images depicting young men exercising in an improvised basement gym to Skye Tao's tense, gently dystopic cityscapes.
"What can a photograph reveal?" Emmy and Birthe write in their exhibition text. "While photography has a long and fraught relationship with the truth, these artists use their works to probe what it is possible to know and delineate through photography, accepting as a given that truth is subjective, malleable, and time-specific."
Exhibiting student David Aquino says he believes the works in Stranger than Fiction reveal photography as a powerful tool for inward reflection.
"From this exhibition I hope people take away a new appreciation for photography as a medium, and see what other things it can do," he says. "Photography can do more than capture memories. It can be used to explore the greatest depths of ourselves and the stories each and every one of us holds."
The work of all 17 students will be on view in ECU's Michael O'Brian Exhibition Commons Gallery Zone 4, on the ground floor, from April 6 through 30. Works are also available for viewing online via the Showcase.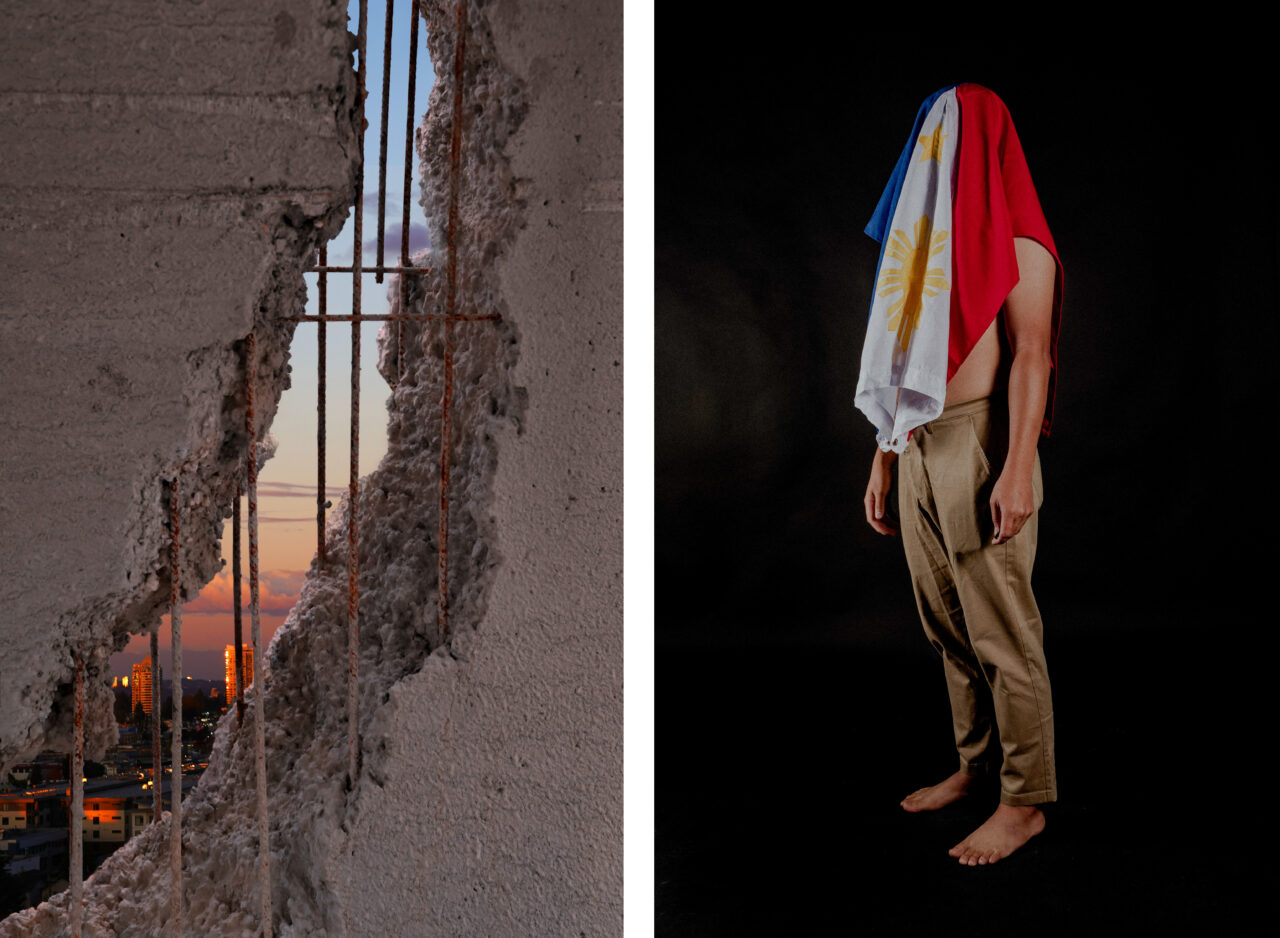 L: From Skye Tao's Itch series (2021) | R: From Khim Hipol's Anak ng Lupang Hinirang (Child of the Chosen Land) series (2021). (Images courtesy Skye Tao and Khim Hipol)
A Stranger Than Fiction artist talk will take place April 20 at 6pm via Zoom. Details are available on the Capture website.
Another online artist talk, featuring Isolde Brielmaier in conversation with Miranda Barnes, will take place on April 12, and is presented in partnership between Capture and the Audain Faculty of Art. Learn more and register now via the Capture website.
Funding for this partnership and exhibition was provided by the Co-op and Work Integrated Learning Initiative of the Ministry of Advanced Education and Skills Training; by the Government of Canada's Innovative Work-Integrated Learning Initiative operated by CEWIL iHUB; and by a generous donation from Wesgroup.
You can find this article also on Emily Carr News